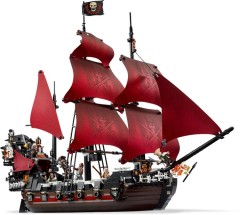 A couple of people emailed to say that Tesco has some decent discounts on large sets and a discount code as well at the moment.
25% off three of the larger sets from the Harry Potter, Star Wars and Pirates of the Caribbean ranges, plus they are offering £10 off any £75 or more spend, thus reducing the set prices further. Use code TDX-7PKF at the check-out.

(Thanks bigospedros and Andrew H)
Commenting has ended on this article.