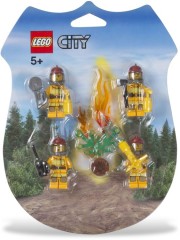 If you need extra troops to fight that raging forest fire, you can now buy this firemen battle pack in LEGO brand stores for $14.99, which seems a little steep for 4 minifigs.
But, buyer beware: "Components made in Denmark, Hungary, Mexico and China" so you may end up with Chinese made figs, although given the number of sources this may not be the case.
Thanks wiredforsound for the news.
Commenting has ended on this article.