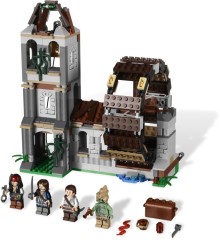 I Just noticed that Walmart has the most fantastic sale on two Pirates of the Caribbean sets.
Both "The Mill" and "Cannibal Escape" are now 15 dollars each here in Canada. Brickset user Multani from the UK noted that he bought them as well for $16 each. Cannibal Escape sells regularly at lego.ca for 39.99. The Mill sells regularly at lego.ca for 49.99; this being the better offer by piece count. Let's hope to see more prices like these.
Commenting has ended on this article.