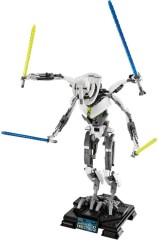 In the USA, a lot of products have had their prices cut today including General Grievous who you can now pick up for under $30, down from $90. See everything that's on sale!
Sadly, the half-decent products that were reduced earlier in the week in the UK have now all gone...
Commenting has ended on this article.