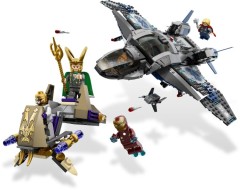 The Marvel Super Heroes sets have now made it to preorder on Amazon. As they're all at RRP, it's a great opportunity to pick them up with free shipping, and normally Amazon ships them before the official release date.
Thanks Doomtrool for the tip on the US thread!
Commenting has ended on this article.