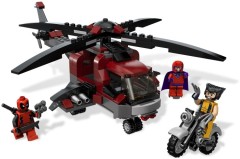 If you're in the USA or Canada, you can now order the five Marvel minifigure sets from shop.LEGO.com.
If you drooled over the minifig pictures below, now's your chance to get your order in, and help Brickset while you do so!
Place your order here: USA | Canada
Commenting has ended on this article.