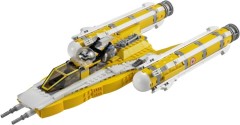 Brickset reviewer MayTheBricksBeWithYou reports picking up the Clone Wars Y-Wing & Battle of Endor sets from TRU Würselen, in Germany.
Although other summer sets have been appearing in different countries for over a month now, seeing the summer Star Wars sets at retail so early is, I think, unprecidented.
Commenting has ended on this article.