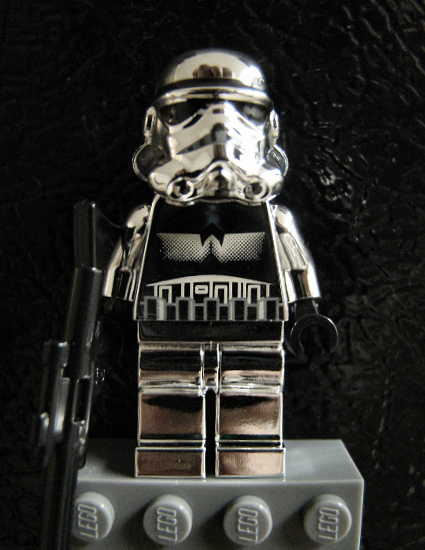 Hot on the heels of the chromed Darth Vader, fbtb.net brings news of a chrome stormtrooper! Apparently it can be bought at LEGOLand California, where I believe they are having Star Wars themed days this coming weekend. There's more photos at Eurobricks. Let's hope he becomes available everywhere!
Update 16th June: This will be available in LEGO stores and from LEGOshop.com in the next few weeks, according to brothers-brick.
(Thanks Nathaniel)
Commenting has ended on this article.