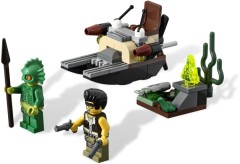 Here's a quick round-up of the significant news I was sent while away:
- Toys N Bricks revealed an image of 40025 New York Cab, which will be available in the Rockefeller Center brand store.
- Grogall found a hi-res picture of 9476 LotR Orc Forge.
- Toys R Us is now listing some of the Monster Fighters sets and has provided higher-res pictures of them.
- supersympa found a 30165 'Hawkeye with equipment' on eBay.se, which suggests it's out in the wild already!
Commenting has ended on this article.