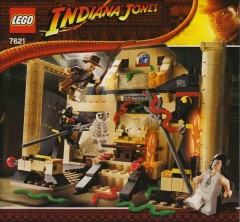 If you're in the UK: There's a sale now on at LEGOshop.com and in it are several of last year's Indiana Jones sets. What's more if you spend over £60 you'll receive a free gold minifigure keychain
! So, check out the Sales and Deals
and get that order in. The free keychain offer is also available in UK LEGO shops starting on July 1st.
In the US, it looks as if most the good stuff is sold out in the sale, but you can get the gold minifigure keychain
if you spend $75 or more.
Commenting has ended on this article.