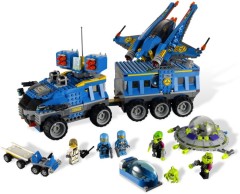 Earth Defense HQ (7066) has been spotted at Walmart in Manitoba for $75.
A 38% savings from the original $120 price tag.
Most Walmarts however can clearance different LEGO sets at the store manager's discretion. I have found that they will price match each other if you can give some proof from another store.
Good hunting....
Thank you Brickset user RichardR for the news.
Commenting has ended on this article.