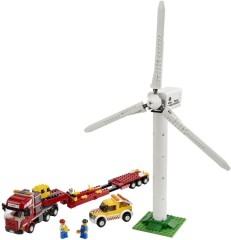 Technic, Indiana Jones and more Star Wars sets including the Mon Calamari Star Cruiser are now available for order from LEGOshop in the UK. The neat Wind Turbine Transport set has also turned up.
They will appear in our data stream in the next day or two. In the meantime the Products launched in 2009
at LEGOShop.com page should list them all.
Don't forget you can claim a free gold minifigure chain if you spend more than £60 and if you wait until tomorrow before placing your order you'll be able to get some Games sets too!
Commenting has ended on this article.