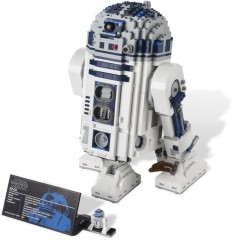 Alepou emailed with some great news for Aussies: "I found the new R2-D2 set at retail store Target tonight here in Melbourne! It was at a shopping centre called Northlands.
"Target is running a 20% off Lego special which ends on Wednesday. RRP was $249.00 AUD so with 20% off it worked out at $199.20."
Here's a picture of it on the shelf. It sounds like a bit of a bargain: I don't think it's available at that level of discount anywhere else in the world.
Commenting has ended on this article.