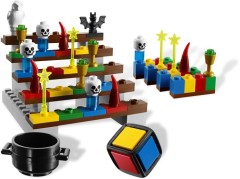 The new LEGO Games are starting to appear in many shops now in the UK: Toys R Us is stocking 8 of the ten games (no Lunar Command or Creationary because that is an Argos exclusive) and even my small branch of Tesco had seven of them in stock this morning in a card display case at the end of one of the aisles.
Looking at the Games list I see nobody has reviewed any of them yet so, please, if you have them, let us know what you think of the game itself and the parts selection. I have Creationary and Ramses Pyramid but I've not actually played them yet, but I'll add my review once I have.
Commenting has ended on this article.