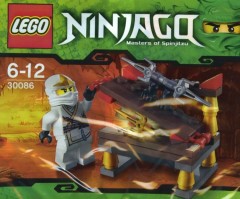 Davetheoxygenman wrote to tell us "Ninjago Hidden Sword Poly Bag (30086) is available in TRU stores!! Also while there, we noticed that the New Harry Potter Book (with minifigure) from DK is for sale as well."
This is the first sighting of it in the USA: previously it had only been available in the UK as part of The Sun's last promotion.
Update: Sorry to eastern European readers! I've been informed that it's also been available in Poland and the Czech republic with Donald Duck magazine...
Commenting has ended on this article.