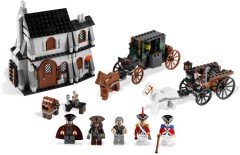 Happy Canada Day LEGO Fans!
The only notable deals I could find to celebrate were from shop.lego.com, I am sure many of you have spotted more, feel free to use the comments to share any Canada Day sales you have found.
This will probably be the last chance for these Pirates of the Caribbean sets from LEGO.com

Commenting has ended on this article.