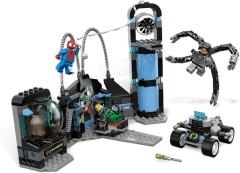 Most of the summer sets are now available from shop.LEGO.com in the USA and Canada: Star Wars (including Palpatine's Arrest), Technic, Friends, HERO Factory, Spider-Man, The Zombies and Duplo.
As always, you can use our Quick shopper page to see what's available easier than hunting around LEGO's website.
Commenting has ended on this article.