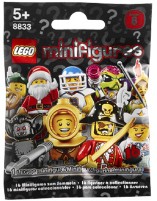 Dan emailed to say "just got back from Tesco in Milton Keynes / have just purchased series 8 minifigs / they had 4x boxes unopened".
They are due on the shelves of Tesco tomorrow, and apparently Tesco has a one month window of exclusivity on them in the UK meaning Argos etc. won't have them until October.
Commenting has ended on this article.