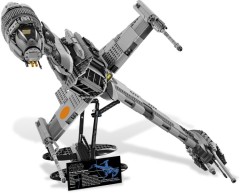 It's the first of the month so it's all change for the offers at shop.LEGO.com. During October the offers are as follows:
- Double VIP Points
- FREE TC-14 Minifigure with purchase of 10227 B-Wing Starfighter while supplies last.
- FREE Reusable LEGO Tote Bag with any LEGO DUPLO purchase while supplies last.
- FREE Shipping on orders of $99 or more (from the 15th).
- 10227 B-Wing Starfighter now available!
- 10229 Winter Village Cottage now available!
Use these links (USA | Canada) or click on the yellow banner in the top corner and get shopping!
Commenting has ended on this article.