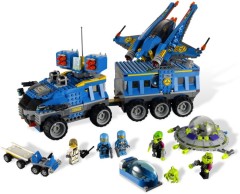 We've just received news that Toys R Us Canada will be offering 50% off the following themes between October 19-25. This has not been officially confirmed but it's worthwhile to plan accordingly. Thank you Brickset user TZI for the news.
Toy Story, Alien Conquest, Pharaohs Quest, Atlantis and Racers.
Commenting has ended on this article.