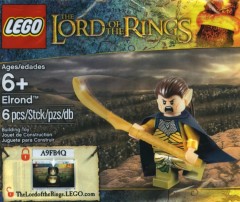 I went into EB games yesterday to get my Xbox 360 version of LEGO Lord of the Rings and the exclusive Elrond minifigure.
I was VERY disappointed to find Warner Bros accidently packaged DEMO versions of the game instead of the full versions pushing the release date back further. If you picked up your game in the last few days, you had better check if you have the full version as this demo issue has affected many. This press release was aimed at the US but it has affected Canada as well.
UPDATE: It appears the press release states that the games were indeed the full versions, just labeled incorrectly. This however is NOT what I was told at EB games, and demo or not, they wouldn't even sell me a game because of the issue.
Please follow the link for the full article at examiner.com:
"Warner Bros. Interactive Entertainment is recalling a small number of "LEGO The Lord of the Rings" video games that were released for the Xbox 360® video game and entertainment system from Microsoft to Walmart, Target and Toys 'R' Us in the United States with a disc labeling error. The discs in question are incorrectly labeled as demo discs, but those discs do contain the full game content and are fully functional. This error does not affect any other formats of the game. We are in the process of remanufacturing the discs and will get them to the stores as soon as possible. Consumers who purchased a copy of the Xbox 360 version of the game with the disc labeling error can contact customer support via email at [email protected] or phone 410-568-3680 for a replacement disc."

Commenting has ended on this article.