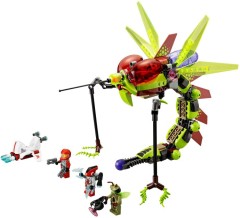 2013 Galaxy Squad, City, Technic and Creator sets can now be ordered from shop.LEGO.com in north America. There are a few new images available as a result, including for most of Galaxy Squad.
You'll get them in good time for Christmas if you order them now. Don't forget there's free shipping on orders over $99 until December 18th, too. See what's new and order: USA | Canada.
There's no sign of anything new in Europe: we won't be able to order until just after the arrive-before-Christmas deadline :-(
Commenting has ended on this article.