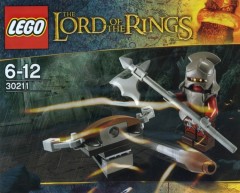 The Lord of the Rings polybag set 30211 "Uruk Hai with Ballista" will soon be available in Toys R Us in Canada! Our Brickset source Bonzai informed us that we should be seeing them as soon as Dec. 7th for $4.99.
Sadly for me, this news comes about a week to late as I just paid big bucks on eBay for them :-(
Commenting has ended on this article.