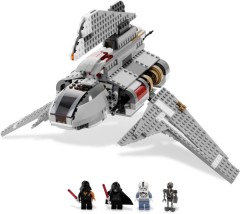 Here's another special deal brought to you by Jason from Chowren Toys: "Thank you, Brickset community for supporting Chowren Toys through 2012. Please check out our latest offer, 8096 SW Emperor Palatine's Shuttle from 2010. Our special Brickset price will be US$55, which is $5 below the original retail price and about $35 less than Amazon. Here is your chance of getting a discontinued set at below retail price.
"Please use the promo code: BrickS8096 to receive this special price. The usual rule applies: 3 per customer and first come first serve while supplies last. We've expanded the quantity to 150 so hopefully more people have a chance to purchase this."
Commenting has ended on this article.