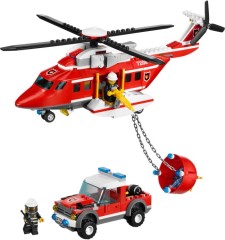 As has been the case in previous years, UK shops, particularly Toys R Us, put out 2010 sets this weekend to fill gaps on the shelves made by pre-Christmas shoppers. Dr. S. found this fire helicopter in Basingstoke TRU and Dermott has found Atlantis and Toy Story in his local branch. So keep an eye out and let us know what you find.
I believe the official release date, the date they will appear in LEGO shops and probably also legoshop.com, is 4th January, which is a bit of a nuisance because VAT is due to go up to 17.5% again on the 1st...
Commenting has ended on this article.