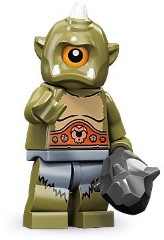 We've had a number of reports that WH Smith stores in the UK are now selling Series 9 Collectable Minifigures. So far, we've heard that the Smith's in Norwich and London (Oxford Street) have them.
I tried confirming this is person today, in Milton Keynes (which still has Series 8 & Team GB figs), but no luck for me. If you spot them in the UK, please let us know here. Thanks!
Thanks to crazycrisplego and Evil_Do0d for emailing us with the news.
Commenting has ended on this article.