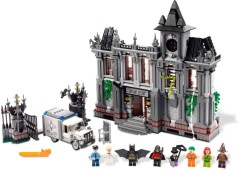 We've received the following message from our contacts in LEGO today:
"This is a quick note to let you know that shop.LEGO.com will begin selling 10937 – Batman™: Arkham Asylum Escape beginning tomorrow, 18 December. This will be effective for all European countries. If you would be kind enough to share this with your sites' readers we would greatly appreciate it.
Please note that the product is still scheduled for a 31 Dec. launch in the U.S. and Canada."
Great news - some people might be lucky enough to get their hands on the set before Christmas!
Commenting has ended on this article.