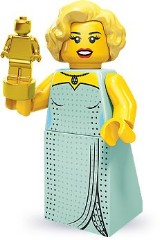 Brickset forum members gofigure19 and yys4u report they have spotted, and purchased, Series 9 collectable minifigures from LEGO bricks-and-mortar stores in Milwaukee and San Diego respectively. Apparently, they were new on the shelf yesterday (Monday 17th Dec). Thanks guys for letting us know.
If you've spotted them in your local LEGO Brand Store, or elsewhere, let us know in the comments section or on the forums. Happy hunting!
Commenting has ended on this article.