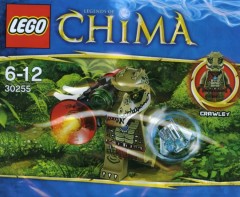 271 instructions and 123 set inventories have been added to the LEGO Customer Services pages today, including ten hitherto unknown polybags (4 LoC, 2 Creator, 2 Friends, 2 City) which you can see in the 'new in the database' area above.
As always, our latest instructions and latest inventories pages exclusively list what's been added, before any other LEGO fan site. I'm sure it won't be long before they are all reporting them, though. Remember where you read it first ;-)
An interesting addition to the instructions is 10250, Year of the Snake. Not much is known about it, although it's likely that it will only be available in China. It's thought that it's the same as last year's Creator T-Rex (6914) but with additional pieces for the door.
Also, inventories for this year's seasonal polybags have been added (sets 40051-40059) but not their instructions, so we still don't know what they look like.
Commenting has ended on this article.