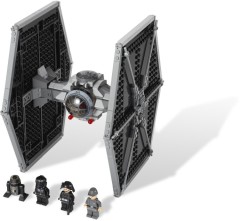 Sears Canada is offering the following sets at 50% off until 17th January 2013.
Star Wars Tie Fighter : $34.99
Star Wars Striker Class Starfighter: $ 24.99
NOTE: I just made an attempt to order a Striker Class Starfighter but the web site says it is unavailable even though the sale states it is valid until the 17th. I was able to purchase a Tie Fighter however.
A big thank you to Brickset member Glizoomer77 for the news for without our members reporting sales, we would all miss out on fantastic deals.
Commenting has ended on this article.