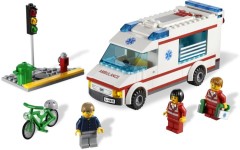 Toys R Us Express stores (potentially normal Toys R Us as well), are offering the LEGO Ambulance for $10.48 so far in one confirmed location.
Regular price is $24.99; please let us know if you have found them in your local store as well.
Commenting has ended on this article.