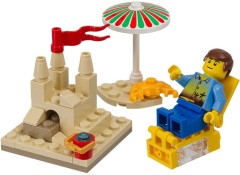 If you've been keeping an eye on our new instructions page you may have noticed that LEGO Customer Services published instructions for another batch of forthcoming polybags and Monthly Model Mini-Builds earlier this week.
I'm sorry to say that I've only just noticed them so I've extracted the images and added them to the database. They include 40054 Summer Scene, left, and five MMMB sets from later in the year.
Next job: get the instruction scanner to post a news article when it finds new ones :-)
Commenting has ended on this article.