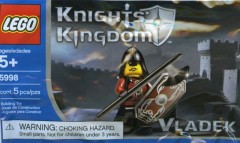 Jason from Chowren Toys has been in touch to let us know that the special promotion on 5998 Vladek Castle Kingdoms polybag from 2005 is going very well, and that there are now just a few hundred remaining. So, now would be a good time to place an order if you're still deliberating.
Please use promo code BS5998POLY at checkout to receive the discount price of $1.80 per bag.
Commenting has ended on this article.