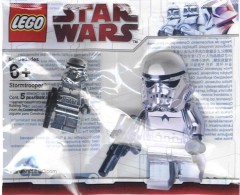 We're getting cryptic reports that the free stormtrooper offer is or will be available in Toys R Us in the USA: "Get a free Chrome Storm Trooper at USA TRU with $11.99 purchase" says Patrick but I have no further details at present.
Update: read the comments for full details!
Commenting has ended on this article.