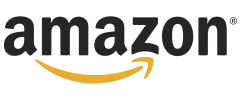 I've started to go through the suggestions made in the survey looking for quick-wins. Here's one that I've been able to address already:
"Extend the Amazon European price comparisons to the US or all Amazon sites. As an American living in London, I am constantly comparing prices to judge which sets are worth the hassle and luggage space to buy there vs here."
If your country is set to the USA you will now see Amazon.com prices on the European Amazon Shopper page. Yesterday, they were visible to everyone but that prompted the following email:
"I am based in the UK, however I am now seeing the US Amazon listed in the EU Amazon Shopper. This is not only depressing (price wise), but since i don't think we can order from the US, I don't think it should be showing at all."
So now, hopefully everyone is happy :-)
Commenting has ended on this article.