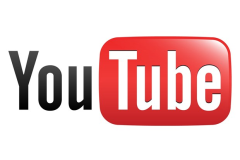 Many of you like to see, and indeed make, video reviews of sets on YouTube. It's not something I'm going to start doing any time soon, but in recognition of the increasing importance of the media, I've added a new 'Video reviews' tab to set details pages in which video reviews will be embedded.
This is partly in response to suggestions made in the user survey, but also thanks to a request from the team over at YourCreativeFriends who wanted to 'hook up' with Brickset to gain more exposure for their reviews.
So, if you head on over to this page (opens in new tab) you'll notice the Video reviews tab at the bottom. I've populated the database with links to 70 reviews that YourCreativeFriends sent me, and for that set I've added a couple more so you can see how it'll look when there are multiple videos. At the bottom (if you're logged in) there's a form to enable you to add videos for the set you're viewing.
I suspect, in time, I'll add other ways to view the videos (like the recent reviews page shows newly added reviews) and also editing and deleting facilities. I'll also be contacting the major reviewers to make them aware of it, and to offer to bulk upload their back catalogue.
As always, LMK if you have an comments, problems, or suggestions.
Update: The details for all 330 of The Brick Show's video reviews have been imported into the database. Thanks Jason!
Commenting has ended on this article.