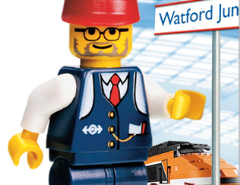 Legoboy has forwarded details of the grand opening event at the Watford store, which opened its doors just before Christmas:
"Come to the LEGO® Store Watford Grand Opening from 21-23 February at The Harlequin Shopping Centre.
"Get a different Exclusive Limited Edition Free Gift only available to the first 300 purchases over £25 each day."
The dates, times, and freebies are as follows:
21st February, Thu: 9am-9pm -- T Shirt
22nd February, Fri: 9am-6pm -- Brand store model
23rd February, Sat: 9am-7pm -- Minifig pack
Commenting has ended on this article.