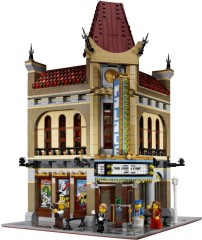 If you're a VIP member, you can now buy Palace Cinema from the brand stores and shop.LEGO.com. If you're in the UK you'll receive a free 30222 police helicopter polybag when you do so, and standard shipping seems to be free at the moment.
Please use these links to order: UK (£119.99) | USA ($149.99) | Canada ($199.99)
Commenting has ended on this article.