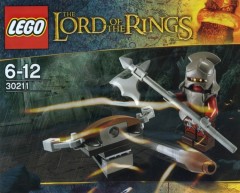 Tmgm528 tells us that "I took a trip to my local Five-Below the other day and came across 30211 Uruk-Hai With Ballista for $4.99. This is the only time in the US other than the Discovery Center that it has been seen to my knowledge."
All you army builders best get to your local branch ASAP, then...
Commenting has ended on this article.