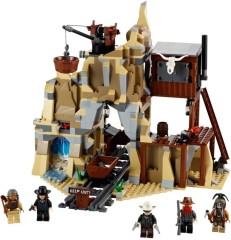 Eurobricks member GRogall has found new HR images of the 2013 Lone Ranger Sets. They can all be found in his Brickshelf-folder (not yet public) or in our database.
You can see more details in the pics, especially the minifigures and decorations. What do you think of these sets?
Commenting has ended on this article.