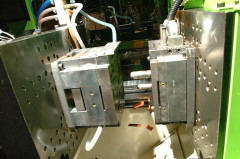 "The LEGO Group has announced plans to build and operate its own LEGO factory in China. The factory will supply products for the growing Asian market. Construction is expected to begin in 2014." says the press release published today.
This is of concern to us here because we know that, currently, ABS parts made in China are 'different' to those made elsewhere due to LEGO being unable to import its usual supply of ABS granulate into the country, resulting in it using a locally produced alternative.
That may well change, of course, when this factory opens, but if it doesn't we might end up with two different qualities of product.
The press release does go on to say that "All products made in the new factory will be sold in Asia" so maybe those of us in Europe, USA and Australasia need not worry unduly when buying new products, but what about buying in the aftermarket? And what about those of you in Singapore and other countries in the region?
Now, when you buy, say, a Toy Story alien from BrickLink there's no way to know if you're buying a Chinese-made one from a magnet set, or a non-Chinese one from a regular LEGO set, which is a nuisance because one is 'different' to the other, as you may recall seeing in my comparative photos a while ago.
So, in future, if new sets made in China have regular parts made from Chinese ABS and they do end up being 'different' to others, you'll need to take extra care to determine the provenance of sets and parts before buying on the aftermarket.
I'm probably worrying unnecessarily, but it's food for thought...
Please note, before I get flamed, I am not saying 'stuff made in China is rubbish': I haven't actually said that it is, but ABS LEGO products made there are 'different' to the trained eye for the reason stated above).
Commenting has ended on this article.