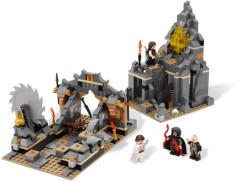 It hardly seems worth reporting given the sets' availability everywhere else, but now, today, at last, LEGOshop.com has started listing the Prince of Persia sets, and don't forget the free shipping offer is still good, too!
I believe they are also available in the brand stores from today as well.
Commenting has ended on this article.