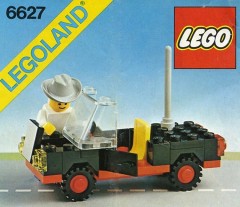 Since I started my quest for image perfection just over a month ago, I've been literally bombarded with emails and DropBox submissions of scans, for which I am very thankful.
Today, I've just finished scanning and adding around 100 instruction cover images that Andy from minifigforlife.com sent me in the post last week. Thanks Andy!
A total of 769 images have been sent, which brings the total number of images that have been replaced to 4250, of which 3209 have large versions available.
But, there's still a long way to go before we've replaced all those that need improving, so if you haven't already please view the list of sets you own that need a better image and get scanning!
Commenting has ended on this article.