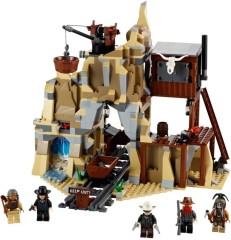 Amazon.de
has the Lone Ranger sets listed, and is quoting an availability date of 20th April, so hopefully that will be the date they are released across Europe. No other Amazon has listed them yet. LEGO has put the hi-res images on their server which indicates they should be available imminently.
They have been found 'in the wild' in the USA, although from what I can tell, I don't think they are particularly widespread yet. Follow the thread in the forum for more information.
While you're waiting to buy them, be sure to read our exclusive pre-release reviews.
Commenting has ended on this article.