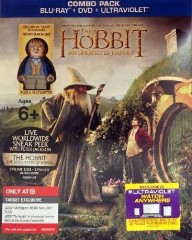 The Hobbit is now out on DVD and Blu-Ray in the UK, but unfortunately we've had it confirmed by Warner that there are no plans to release it with exclusive Bilbo Baggins minifig here.
That probably goes for everywhere else outside USA, too, but if you know differently, let us know.
(Thanks to deepdalelegend in the forum for the bad news)
Commenting has ended on this article.