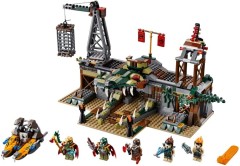 This image of one of the summer LoC sets we didn't have a picture for, has been found by grogall and posted on Eurobricks, along with a few others.
So even their hideout looks like a croc's mouth :-) Note that there are no new minifigs in this set.
Commenting has ended on this article.