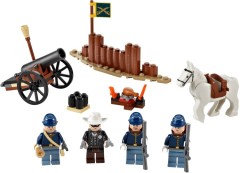 The six Lone Ranger sets can now be ordered from shop.LEGO.com in the USA for immediate dispatch. They are not available in the UK yet, although other countries like Switzerland, can order them, and many of the summer City sets too.
The product feed we receive from LEGO is currently broken so new items are not showing up in the area above. LEGO is aware and is working on a fix.
Commenting has ended on this article.