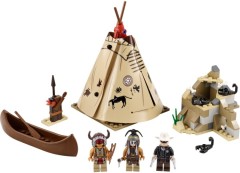 More bad news for UK LEGO buyers: LEGO has stated that the Lone Ranger sets won't be available in the UK until July. Richard asked on Facebook when they'd be available. The reply was "Unfortunately, you'll still have a bit of a wait. The sets are not scheduled for UK launch until 19 July. If that date gets moved forward we'll certainly announce it on our page." The movie is released on 9th August in the UK, a month after it is in many other countries.
It seems LEGO has it in for us this year. Thankfully we can largely work around their ridiculous staggered release schedule and order from European Amazons. Amazon.de
has them all listed for release next week.
Commenting has ended on this article.