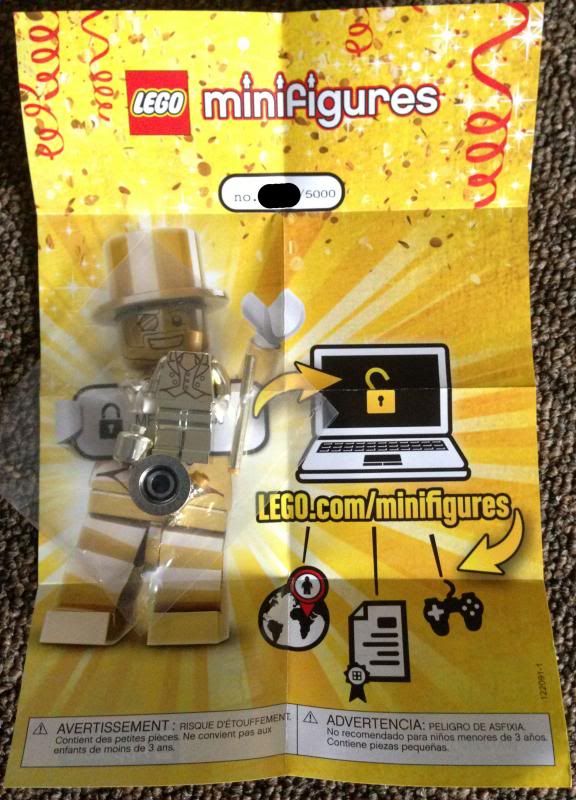 It seems Mr. Gold may not be so hard to find after all. Overnight, two people emailed to say they'd found them in the USA and Canada. Mike, who sent this picture, writes "Series 10 Minifigs have appeared in at least one Wal-Mart in Canada (Southwestern Ontario) and I was lucky enough to find a Mr. Gold! Ending up buying ten bags in total - I was feeling for some specific ones and then felt his top hat. My lucky day!"
Another Mike sent a photo of his and just says 'Found Mr. Gold, GA', which might indicate Georgia, I've asked him to clarify.
Meanwhile, if you're not willing to leave it to lady luck to find one, there's still a Mr Gold on eBay
located in the USA, which ends today. Current bid is $1200, with a reserve of $1400.
There are rumours that in the UK, some branches of Argos are selling series 10 already, although they are not due out until 1st May. (Catalogue number is 911/0520). Good luck tracking them down; let us know if you find them.
Commenting has ended on this article.