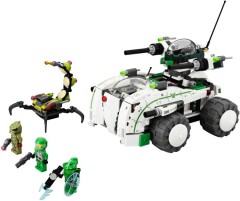 Brickset user addictedtostyrene reports that "Toyworld in Canberra have Galaxy Squad sets, including 70704 and 70705, which I haven't seen in any other Aussie stores. They also have the new Super Heroes sets, Superman and Iron Man" and that "Big W in Canberra have Galaxy Squad sets, and oddly enough, 21201 Life Of George; boxed set with iOS and Android apps, for $38."
It is interesting to finally see the Life of George set available in a bricks-and-mortar store here in Australia long after it was released overseas.
Commenting has ended on this article.